Investment Management Compliance Services
D.E Scott & Associates is a regulatory consulting practice specializing in SEC compliance requirements for registered investment advisers and mutual funds. Founded by David E. Scott in December of 2005, we serve as a valuable resource in helping our investment adviser and mutual fund clients meet their compliance obligations.
Our senior team members are seasoned veterans with an average of 20 years of industry experience. A majority of our team members have served as Examiners with the SEC or FINRA and most of our consultants have also served as Chief Compliance Officers to investment advisers, broker-dealers or both.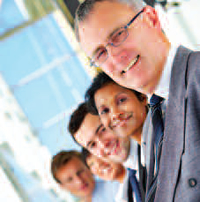 We offer a complete array of services to registered investment advisers and investment companies, including, but not limited to, the following:
Other services are also available.
To learn more, contact David Scott by telephone at (646)415-8159 or by email at David.Scott@descott.com
D.E. Scott Highlighted Services and Events
Compliance Assurance Reviews for Hedge Fund Managers
Our Compliance Assurance Review is designed to provide hedge fund managers with a valuable tool in communicating the breadth and depth of their compliance control processes to critical constituencies, including investors and regulators.
Read more about our Compliance Assurance Reviews
Mock-SEC Examination Services
Our review services are designed to assist clients in assessing their compliance health and in preparing for live SEC inspections. Because our review teams are staffed with seasoned former SEC Examiners with significant in-house experience, the result is a service that not only highlights potential issues, but also offers practical solutions.
Read more about our Mock-SEC Examination